FXOpen's TOP-10 January 2022 PAMM Accounts
The second month of winter has come and went, along with the winter holiday season, and it's high time we started paying our attention to our investments.
Any investor is interested in stable earnings, and any trader in saving the deposits in the face of political and economic instability. February is a short month, so PAMM managers will have to try their best in such a short period, while investors will have to carefully compose their investment portfolio.
In our new review, we tell you all about FXOpen's top PAMM providers of January 2022.
As of February 1, 2022, investments amounted to 2,879,484.00 USD on 152 PAMM accounts.
An experienced trader with a FXOpen account that is over 2 years old. They can rightly be described as a model trader in terms of profit stability. The maximum drawdown   on the account has yet to exceed 17.15%. Having started the ear strongly, their profit amounted to 1.1% in January without any drawdowns. The deposit load stays at 2.2%. The minimum deposit to join this provider is 200 USD, with a penalty for early withdrawal set at 5%.
In January, this provider delighted us with some good profits. Last month, they earned a profit of 7.38% with the deposit load of 4.70%. At the time of writing, all deals are closed, and no floating drawdown is observed. Since the account's launch in August 2020, only 66 trades have been closed, which indicates rare short-term trading. This master's main trading instrument is EURUSD. You can join them for a minimum of 500 USD.
Statistics for this account have been maintained since June 2020. The maximum drawdown on the account has yet to exceed 17.56%; the deposit load is minimal, while the profit-yielding is considerable (6.24% in January 2022). The main trade is carried out in currency cross-pairs. Close to 80% of transactions are successful. In January, the drawdown did not exceed 13%. You can join this manager with a minimum deposit of 50 USD. There is a small 5% penalty for early withdrawal.
This provider has been executing trades since August 2019, with the main instrument being EUR. Although not always successful, this trader managed to end 2021 with a profit of 140%. This January, the trader was able to earn over 68% in profit — signifying, most likely, that they prefer long-term investment. Last month, the maximum drawdown of the account did not exceed 14.58%, and the deposit load was at 5.99%. At the time of this writing, no trades are open, and no floating drawdown can be observed. This PAMM account manager uses a leverage of 1:100.
One of FXOpen's most stable providers (registered in December 2015), despite some drawdowns that can be observed periodically. Their trading style can be described as rather conservative. Although their performance in 2021 was not very stable, late 2021-early 2022 turned out to be a more profitable period. In January, the drawdown and deposit load were down to their minimum. Earnings amounted to almost 1%. Last November, the trader earned +51.56% in profit. The minimum investment for joining this account is 20 USD, while the investor receives 75% of the income on the account. There is no penalty for early withdrawal.
The provider has been trading on the FXOpen site since June 2020. Since then, trading has been fairly stable when viewed on long timeframes. Even if deep drawdowns occur, they quickly level out. In January, the profit amounted to 2.87%, while the loading of the deposit was at the level of 10.05%. The maximum drawdown last month did not exceed 2%. At the time of writing the review, there is no floating drawdown, all trades are closed. Trading is carried out mainly in the following trading pairs: NZDCAD, AUDCAD, AUDNZD. You can join an account from 1 USD, and there is no penalty for early withdrawal.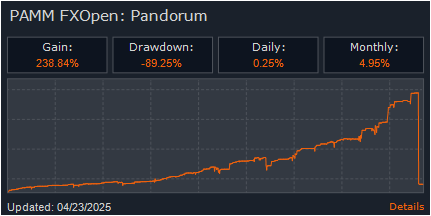 A newcomer on the FXOpen platform, this PAMM account manager registered their account in September 2021 and prefers to trade cautiously. Since then, the maximum drawdown has yet to exceed 15.07%, while max deposit 27.87%. Most often, their trading is carried out in AUDNZD, EURUSD, AUDCAD, EURNZD, NZDCAD currency pairs. This January, the provider earned 10.91%. You can join their account with a minimum deposit 500 USD.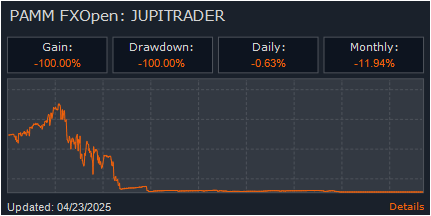 Another new name in our PAMM accounts rating, this manager registered their account in November 2020 and prefers moderate trading style. In 2021, they earned 56.60% of profit. This January, the profit reached 15.54%. Since the opening of the account, total earnings have amounted to 80%. Deposit load is at an average level, reaching 13.44% in January. The drawdown did not exceed 13%. Trading leverage is 1:100. The minimum deposit required to join this account is 250 USD.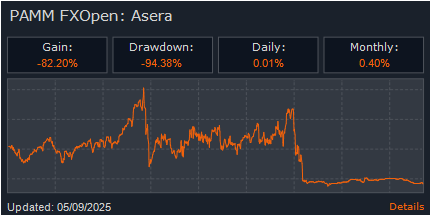 This provider has been managing their EUR account since April 2021 and prefers the EURUSD pair. This January, they demonstrated a profit of 14.63%. The max drawdown since this account's launch has yet to exceed 32.61%. The account's loading was decent in January, and the maximum drawdown did not exceed 10%. At the time of writing the review, the minimum investment amount is 1000 USD.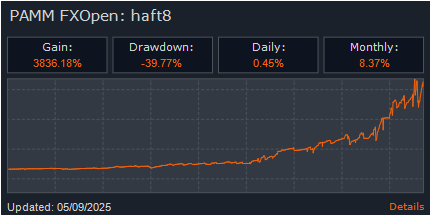 This conservative PAMM account was launched more than a year ago, and can be characterized as stable and successful, and manager's style as pretty cautious. Despite the fact that trading is probably carried out by an EA (as evidenced by the number of opened transactions), investment in this account can be considered as a way to save money and make a small profit. Since the account's emergence, the maximum drawdown has yet to exceed 14.5%. This January was not entirely successful, closing with a slight conservative minus. The max drawdown in January did not exceed 1.369%. At the moment a number of trades is open, and the account is gradually rectifying positions. January's main trading pairs were USDJPY, AUDUSD, GBPUSD and EURUSD. You can join this offer for a minimum deposit of 100 USD.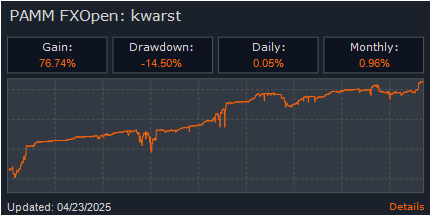 Summing up, we can say that the first month of 2022 was quite profitable for many of the most stable-performing FXOpen PAMM providers.
Interested in following one of FXOpen's most successful PAMM managers? Register on our platform ➜ Open your Investment Account ➜ Choose your provider and offer ➜ Become a Follower.
PAMM is not available for clients of FXOpen EU and FXOpen UK or residents of Australia.
This article represents the opinion of the Companies operating under the FXOpen brand only. It is not to be construed as an offer, solicitation, or recommendation with respect to products and services provided by the Companies operating under the FXOpen brand, nor is it to be considered financial advice.